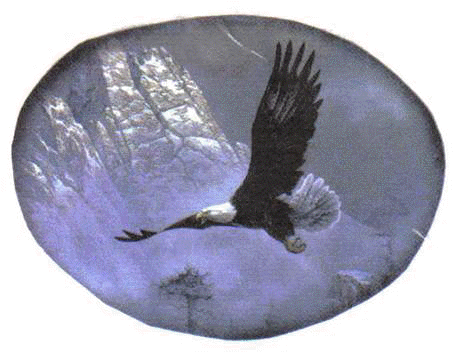 The Kid's Corner!!!
Hi!
This is our Kids page and it is for kids that come to our website to. I will put some teachings and other fun things on for you. If you need prayer, or any help, you can either come to our chat site, leave a note in our guestbook, or email me at: rnjohnsfam@hotmail.com. If you do not have email, you can write me a letter and send it to Noelle at The Kid's Corner; 2910 Douglas Rd.; Cortland, NY 13045 I will be more than glad to help you! Have a great day in the Lord!
Remember that I am here to help you! If you need any help whatsoever please write your request in our guest book, or you can write me with the addresses on this web page and I will answer you. Together we will get your answers and see the victory God has given to us every time. Remember that I am here to help you. I love all of you and I want to be here just for you. So please come and let's see the victories come that you need.
This weeks lesson is:
Choke the Devil!
When the Devil is Choking You, Turn Around and Choke Him with the Word!
Golden Nugget: Ephesians 6:12-13 "For we wrestle not against the flesh and blood, but against principalities, against powers, against the rulers of the darkness of this world, and against spiritual wickedness in high places.
Wherefore take unto you the whole armour of God, that ye may be able to withstand in the evil day, and having done all, to stand."
John 6:48 "I am that bread of life"
John 1:1 In the beginning was the Word, and the Word was with God and the Word was God."
Jesus is the Word of God, bread of life, Alpha and Omega (beginning and ending)
***I had this dream once a long time ago and I still remember it like it was last night. In my dream I was in my house and I heard some noises out in the kitchen and when I went to look there was a snake going around stealing and taking things. The only way a snake can take things is by getting it in his mouth and swallowing it. Well, you know what I did? I caught the snake by the throat (right below the head) and told my husband to get the flour. We opened the snake's mouth and dumped in the flour to choke it out and to make it throw up everything it had taken. Guess what, it worked. We choked that snake with the flour and it threw up everything that it took and then died.***
To understand this dream you have to know and realize what certain things mean. Any time you dream of snakes it is Satan and his demons. Satan was trying to steal from my household. I immediately got up from what I was doing and caught him. The flour represents the Word of God. How? Because… what is the main ingredient in bread? Flour! Who is the Bread of Life? Jesus and Jesus is the Word of God! So me and my husband were working together to choke the devil and the devil had to restore to us what he was taking.
This is why we need God's Word, the Bible. If we do not know God's Word, how can we choke the devil with it? If something is going on and we don't know a scripture to use, ask the Holy Spirit to show you and get into the Bible and start reading and you will be amazed at what the Holy Spirit will show you and where he will take you.
Deuteronomy 28 is a good place to start because if a curse is trying to come upon us we can immediately say, "No Satan! You cannot bring this upon my life! I am not under the curse but I am redeemed by the Blood of the Lamb of Jesus Christ! I am not under the curse! I am under the blessings! And this has to go in Jesus Name! Anything that is not of God is of the devil and he has no right or power or authority as long as you know that and stand on that and choke satan out with the Word of God!
Here is an example:
Deuteronomy 28:22, 27 (curses) The Lord shall smite thee with the consumption, and with fever, and with an inflammation, and with an extreme burning and with the sword, and with blasting and with mildew and they shall pursue thee until thou perish. The Lord will smite thee with the botch of Egypt and with emerods (hemorrhoids) and with the scab and with the itch whereof thou canst not be healed."
Inflammation can be anything that would cause your skin to inflame. Rashes, pimples, injuries or anything that would make your skin red and bumpy or poofy. This kind of scab is not when you scrape your knee and get a scab, it is a disease and it looks like your body has a bunch of scabs on it. Itch, anything that makes you itch. Eczema is a skin irritant that itches and gets inflamed and there is no cure for it. You might grow out of it or it might be something that you have your whole life. All of these things are part of the curse and it does not belong to us!
Revelation 1:8, 22:13 "I am Alpha and Omega, the beginning and the ending saith the Lord, which is, and which was, and which is to come the Almighty.
I am Alpha and Omega, the beginning and the end, the first and the last."
If God is first and last then he knows everything and sees everything in-between. He knows the beginning and the end.
Isaiah 26:4 "Trust ye in the Lord forever; for the Lord Jehovah is everlasting strength." Know the Word, Choke the Devil!
See you next week! Love Noelle
[Previous Kid's Bible Studies Pg 2]
[Previous Kid's Bible Studies Pg 3]
[Previous Kid's Bible Studies Pg 4]
[Previous Kid's Bible Studies Pg 5]
[Previous Kid's Bible Studies Pg 6]