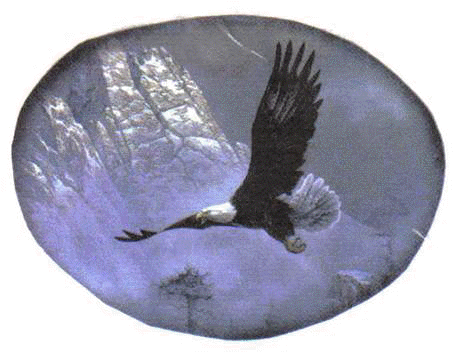 The Kid's Corner!!!
Hi!
This is our Kids page and it is for kids that come to our website to. I will put some teachings and other fun things on for you. If you need prayer, or any help, you can either come to our chat site, leave a note in our guestbook, or email me at: rnjohnsfam@hotmail.com. If you do not have email, you can write me a letter and send it to Noelle at The Kid's Corner; 2910 Douglas Rd.; Cortland, NY 13045 I will be more than glad to help you! Have a great day in the Lord!
Remember that I am here to help you! If you need any help whatsoever please write your request in our guest book, or you can write me with the addresses on this web page and I will answer you. Together we will get your answers and see the victory God has given to us every time. Remember that I am here to help you. I love all of you and I want to be here just for you. So please come and let's see the victories come that you need.
This weeks lesson is:
You are the most Beautiful Creation God has ever Made!

Genesis 1:26-27,31 KJV
And God said, Let us make man in our image, after our likeness: and let them have dominion over the fish of the sea, and over the fowl of the air, and over the cattle, and over all the earth, and over every creeping thing that creepeth upon the earth. [27] So God created man in his own image, in the image of God created he him; male and female created he them. [31] And God saw every thing that he had made, and, behold, it was very good. And the evening and the morning were the sixth day.

We are the only creation that God made after himself. We are made after His image.

Genesis 5:1-2 KJV
This is the book of the generations of Adam. In the day that God created man, in the likeness of God made he him; [2] Male and female created he them; and blessed them, and called their name Adam, in the day when they were created.


Psalm 139:1-18 AMP
O LORD, you have searched me [thoroughly] and have known me. [2] You know when I sit down and when I rise up [my entire life, everything I do]; You understand my thought from afar. [3] You scrutinize my path and my lying down, And You are intimately acquainted with all my ways. [4] Even before there is a word on my tongue [still unspoken], Behold, O LORD, You know it all. [5] You have enclosed me behind and before, And [You have] placed Your hand upon me. [6] Such [infinite] knowledge is too wonderful for me; It is too high [above me], I cannot reach it. [7] Where can I go from Your Spirit? Or where can I flee from Your presence? [8] If I ascend to heaven, You are there; If I make my bed in Sheol (the nether world, the place of the dead), behold, You are there. [9] If I take the wings of the dawn, If I dwell in the remotest part of the sea, [10] Even there Your hand will lead me, And Your right hand will take hold of me. [11] If I say, "Surely the darkness will cover me, And the night will be the only light around me," [12] Even the darkness is not dark to You and conceals nothing from You, But the night shines as bright as the day; Darkness and light are alike to You. [13] For You formed my innermost parts; You knit me [together] in my mother's womb. [14] I will give thanks and praise to You, for I am fearfully and wonderfully made; Wonderful are Your works, And my soul knows it very well. [15] My frame was not hidden from You, When I was being formed in secret, And intricately and skillfully formed [as if embroidered with many colors] in the depths of the earth. [16] Your eyes have seen my unformed substance; And in Your book were all written The days that were appointed for me, When as yet there was not one of them [even taking shape]. [17] How precious also are Your thoughts to me, O God! How vast is the sum of them! [18] If I could count them, they would outnumber the sand. When I awake, I am still with You.

Psalm 139:13-14 KJV
For thou hast possessed my reins: thou hast covered me in my mother's womb. [14] I will praise thee; for I am fearfully and wonderfully made: marvellous are thy works; and that my soul knoweth right well.

If you look at how a baby starts out inside a mother's womb it looks kinda ugly and unformed. As time passes, you can see visible changes. It is as if someone is continually forming and shaping that small thing and adding to it to make it look like a beautiful baby! Guess what? There is! God has molded you and shaped you while you were in your mother's womb! He even decided what color hair you have and how many hairs you should have, and colored your eyes.

Ephesians 2:10 KJV
For we are his workmanship, created in Christ Jesus unto good works, which God hath before ordained that we should walk in them.

We are God's most Beautiful Creation! His best work! His Masterpiece!

work·man·ship

/ˈwərkmənˌSHip/

noun

the degree of skill with which a product is made or a job done.

"cracks on the bridge girders were caused by poor workmanship"

Similar:

craftsmanship, artistry, craft, art, artisanship, handiwork, work, skill, skillfulness, technique, expertise

Don't try and change God's masterpiece! The moment you start changing God's most precious, beautiful masterpiece then it is no longer His perfect masterpiece.
If you painted a picture for someone and you think it is your best work, there is no thought in your mind of you changing anythingq on it. Not even a little speck. Why? Because you have already done that! You have already looked and relooked and added the final touch! If someone else looks at it and starts making changes then it is no longer your same masterpiece because they have changed it to what they want. If you saw what they did you would not feel the same about it as you did before. You don't have that same excitement as you did when you finished it.
God sees you as His most perfect, beautiful creation. Don't change it. Let Him keep creating you the way He sees is perfect until the rapture!

You are His most Beautiful Creation He has ever Made!
See you next week! Love Noelle
[Previous Kid's Bible Studies Pg 2]
[Previous Kid's Bible Studies Pg 3]
[Previous Kid's Bible Studies Pg 4]
[Previous Kid's Bible Studies Pg 5]
[Previous Kid's Bible Studies Pg 6]