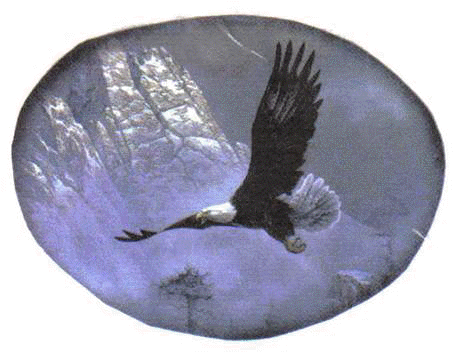 The Kid's Corner!!!
Hi!
This is our Kids page and it is for kids that come to our website to. I will put some teachings and other fun things on for you. If you need prayer, or any help, you can either come to our chat site, leave a note in our guestbook, or email me at: rnjohnsfam@hotmail.com. If you do not have email, you can write me a letter and send it to Noelle at The Kid's Corner; 2910 Douglas Rd.; Cortland, NY 13045 I will be more than glad to help you! Have a great day in the Lord!
Remember that I am here to help you! If you need any help whatsoever please write your request in our guest book, or you can write me with the addresses on this web page and I will answer you. Together we will get your answers and see the victory God has given to us every time. Remember that I am here to help you. I love all of you and I want to be here just for you. So please come and let's see the victories come that you need.
This weeks lesson is:
Gone Fishing!

Matthew 17:24-27 KJV
And when they were come to Capernaum, they that received tribute money came to Peter, and said, Doth not your master pay tribute? [25] He saith, Yes. And when he was come into the house, Jesus prevented him, saying, What thinkest thou, Simon? of whom do the kings of the earth take custom or tribute? of their own children, or of strangers? [26] Peter saith unto him, Of strangers. Jesus saith unto him, Then are the children free. [27] Notwithstanding, lest we should offend them, go thou to the sea, and cast an hook, and take up the fish that first cometh up; and when thou hast opened his mouth, thou shalt find a piece of money: that take, and give unto them for me and thee.

When you listen to the Lord, everything you do is prosperous!

Jesus and Peter were in another land and since they were not from there they had to pay a tax to be there. That is similar to paying a toll for us. When we travel and come to certain areas, we have to pay a toll (give money) to be able to continue on driving or enter that area.
Jesus told Peter to go fishing and to take the money out of the fish and pay the tax. Peter did what Jesus said and they had their money!

Luke 5:1-11 KJV
And it came to pass, that, as the people pressed upon him to hear the word of God, he stood by the lake of Gennesaret, [2] And saw two ships standing by the lake: but the fishermen were gone out of them, and were washing their nets. [3] And he entered into one of the ships, which was Simon's, and prayed him that he would thrust out a little from the land. And he sat down, and taught the people out of the ship. [4] Now when he had left (finished) speaking, he said unto Simon, Launch out into the deep, and let down your nets for a draught. [5] And Simon answering said unto him, Master, we have toiled all the night, and have taken nothing: nevertheless at thy word I will let down the net. [6] And when they had this done, they inclosed a great multitude of fishes: and their net brake. [7] And they beckoned unto their partners, which were in the other ship, that they should come and help them. And they came, and filled both the ships, so that they began to sink. [8] When Simon Peter saw it, he fell down at Jesus' knees, saying, Depart from me; for I am a sinful man, O Lord. [9] For he was astonished, and all that were with him, at the draught of the fishes which they had taken: [10] And so was also James, and John, the sons of Zebedee, which were partners with Simon. And Jesus said unto Simon, Fear not; from henceforth thou shalt catch men. [11] And when they had brought their ships to land, they forsook all, and followed him.

Fishing was their job. If they did not have fish they had nothing to sell at the market. They were expert fishermen and knew what they were doing. They told Jesus they worked all night and caught nothing but because Jesus told them to Go Fishing, they went! They ended their career with the biggest catch ever! Now they dropped everything and followed Jesus!

John 21:1-6,9-14 KJV
After these things Jesus shewed himself again to the disciples at the sea of Tiberias; and on this wise shewed he himself. [2] There were together Simon Peter, and Thomas called Didymus, and Nathanael of Cana in Galilee, and the sons of Zebedee, and two other of his disciples. [3] Simon Peter saith unto them, I go a fishing. They say unto him, We also go with thee. They went forth, and entered into a ship immediately; and that night they caught nothing. [4] But when the morning was now come, Jesus stood on the shore: but the disciples knew not that it was Jesus. [5] Then Jesus saith unto them, Children, have ye any meat? They answered him, No. [6] And he said unto them, Cast the net on the right side of the ship, and ye shall find. They cast therefore, and now they were not able to draw it for the multitude of fishes. [9] As soon then as they were come to land, they saw a fire of coals there, and fish laid thereon, and bread. [10] Jesus saith unto them, Bring of the fish which ye have now caught. [11] Simon Peter went up, and drew the net to land full of great fishes, an hundred and fifty and three: and for all there were so many, yet was not the net broken. [12] Jesus saith unto them, Come and dine. And none of the disciples durst ask him, Who art thou? knowing that it was the Lord. [13] Jesus then cometh, and taketh bread, and giveth them, and fish likewise. [14] This is now the third time that Jesus shewed himself to his disciples, after that he was risen from the dead.

The disciples didn't know what to do when Jesus died so they went fishing. They caught nothing! Jesus shows up and asks them if they had any meat and when they said no, Jesus told them what to do! Go fishing!

Now is our responsibility to Go Fishing. Only we are fishing for men (people), not actual fish. We need to tell others about Jesus so they can get saved.
Time to Go Fishing!
See you next week! Love Noelle
[Previous Kid's Bible Studies Pg 2]
[Previous Kid's Bible Studies Pg 3]
[Previous Kid's Bible Studies Pg 4]
[Previous Kid's Bible Studies Pg 5]
[Previous Kid's Bible Studies Pg 6]