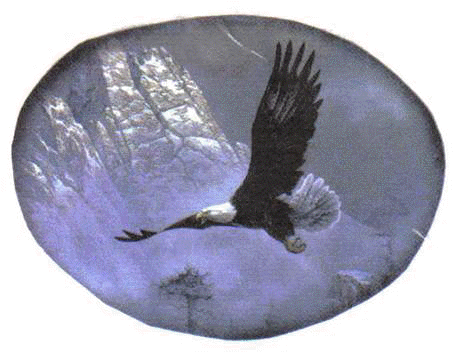 The Kid's Corner!!!
Hi!
This is our Kids page and it is for kids that come to our website to. I will put some teachings and other fun things on for you. If you need prayer, or any help, you can either come to our chat site, leave a note in our guestbook, or email me at: rnjohnsfam@hotmail.com. If you do not have email, you can write me a letter and send it to Noelle at The Kid's Corner; 2910 Douglas Rd.; Cortland, NY 13045 I will be more than glad to help you! Have a great day in the Lord!
Remember that I am here to help you! If you need any help whatsoever please write your request in our guest book, or you can write me with the addresses on this web page and I will answer you. Together we will get your answers and see the victory God has given to us every time. Remember that I am here to help you. I love all of you and I want to be here just for you. So please come and let's see the victories come that you need.
This weeks lesson is:
What is Your Duty? (Call of Duty)
We are starting with this Golden Nugget:
Hebrews 6:10-15 "For God is not unrighteous to forget your work and labour of love which ye have shown toward his name, in that ye have ministered to the saints and do minister.
And we desire that everyone of you do show the same diligence to the full assurance of hope unto the end:
That ye be not slothful but followers of them through faith and patience inherit the promises.
For when God made promise to Abraham, because he could swear by no greater, he sware by himself,
Saying, 'Surley blessing, I will bless thee and multiplying I will multiply thee.'
And so after he had patiently endured, he obtained the promise."
These verses tell us that we need to be diligent in the Duty that God has given to us. We are not to be slothful but to keep on going until our Duty is done. We need to be patient like Abraham was.
Slothful means: Lazy, idle, inactive, doing nothing
We want to be able to obtain the promises that God has promised us. He gives us promises in the Bible that are for everyone, and personal promises.
Here is everyone's "Duty"
Mark 16:15-18 "And He said to them, 'Go into all the world and preach the gospel to every creature. He who believes and is baptized will be saved, but he who does not believe will be condemned. And these signs will follow those who believe: In My Name they will cast out demons; they will speak with new tongues, They will take up sepents and if they drink anything deadly it will by no means hurt them; they will lay hands on the sick and they shall recover.'"
You see, we are all called to preach the gospel (basically tell those we see either stranger or not about Jesus and what He has done for us, for them and lead them to salvation). It says to lay hands on the sick and they shall recover.
John 15:16-17 "You did not choose Me, but I chose you and appointed you that you should go and bear fruit and that your fruit should remain that whatsoever you ask the Father in My Name He may give you. These things I command you, that you love one another."
No matter what we want to say or think, God has chosen us! We all have a job to do. Even as children you have a job to do. Others may have a particular job to be an apostle, prophet, evangelist, pastor, and teacher but they are all doing the same thing and that is preaching the gospel.
Mathew 28:16-20 "Then the eleven disciples went away into Galilee, to the mountain which Jesus had appointed for them. When they saw Him, they worshiped Him but some doubted. And Jesus came and spoke to them saying, 'All authority has been given to Me in heaven and on earth. God therefore and make disciples of all the nations, baptizing them in the name of the Father and of the Son and of the Holy Spirit, teaching them to observe all things that I have commanded you; and lo, I am with you always, even to the end of the age.'"
We are to be followers of Christ and make followers of Christ. He will be with us every step of the way. All the way to the end. Jesus will always be faithful to the end (Rapture) and we need to be faithful until the end.
All the commands that are in the Bible, we are to do also. That is why I say the Bible is our guide book. It shows us what we need to be doing and how we need to do it. Without the Bible, we wouldn't really know what our "Duty" is.
Revelations 2:10 "Do not fear any of those things which you are about to suffer. Indeed, the devil is about to throw some of you into prison, that you may be tested, and you will have tribulation ten days. Be faithful until death, and I will give you the crown of life."
There might be times when we are put in a situation where we will be asked the question, "Do you believe in Jesus Christ?" and we will want to answer yes, even if it means to die. When we are faithful, Jesus will give us a crown of life. Just because you might hear that you will die if you answer yes, doesn't mean you will actually die. Most people get scared like Peter and deny Jesus. Then they are miserable and live with the guilt that they didn't love Jesus enough to say they were His. (Give examples of Shadrack, Meshac, and Abednego)
See you next week! Love Noelle
[Previous Kid's Bible Studies Pg 2]
[Previous Kid's Bible Studies Pg 3]
[Previous Kid's Bible Studies Pg 4]
[Previous Kid's Bible Studies Pg 5]
[Previous Kid's Bible Studies Pg 6]