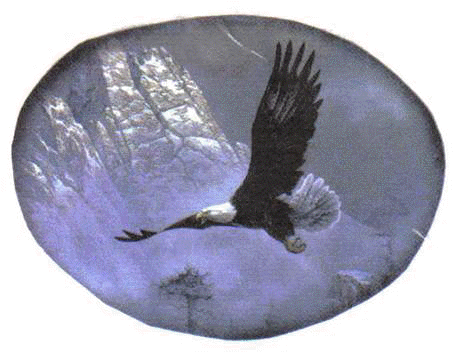 The Kid's Corner!!!
Hi!
This is our Kids page and it is for kids that come to our website to. I will put some teachings and other fun things on for you. If you need prayer, or any help, you can either come to our chat site, leave a note in our guestbook, or email me at: rnjohnsfam@hotmail.com. If you do not have email, you can write me a letter and send it to Noelle at The Kid's Corner; 2910 Douglas Rd.; Cortland, NY 13045 I will be more than glad to help you! Have a great day in the Lord!
Remember that I am here to help you! If you need any help whatsoever please write your request in our guest book, or you can write me with the addresses on this web page and I will answer you. Together we will get your answers and see the victory God has given to us every time. Remember that I am here to help you. I love all of you and I want to be here just for you. So please come and let's see the victories come that you need.
This weeks lesson is:
Committed! What are you committed to?
Committed: feeling dedication and loyalty to a cause, activity, or job; wholeheartedly, dedicated
Synonyms: devoted, faithful, pledged, attached, bound
We see here that if you are really committed to something or someone, you put your whole heart into it.
You can put your whole heart into something good, or something bad. We see where Jesus put his whole heart into his ministry and doing whatever his Father God told him to.
Even unto dying on the cross. John 23:46 "And when Jesus had cried with a loud voice, he said, Father into thy hands I commend (present) my spirit: and having said thus, he gave up the ghost."
He gave up everything for this world. Jesus was committed in being obedient to his Father God and committed to dying on the cross for all of our sins, sickness, infirmities, and to give us freedom.
Satan, on the other hand, was committed to taking over the kingdom of heaven. He is committed to destroy us. He is committed to sin. The only way he can destroy us, is if we allow him to.
Don't forget, Satan has his reward coming. He got cast out of heaven and his reward is eternal life in hell fire, death.
Romans 6:23 "For the wages of sin is death but the gift of God is eternal life through Jesus Christ our Lord.
We do not want to be committed to sin but committed to the Lord. We need to be committed to doing the Word of God.
We need to know what we are committing to. Are we committing our lives to what the Lord's desire is, or are we committing to everything but the Lord's work?
We need to commit our ways to the Lord.
Psalm 37: 1- "Fret not thyself because of evildoers neither be thou envous against the workers of iniquity. For they shall soon be cut down like the grass, and wither as the green herb. Trust in the Lord and do good; so shalt thou dwell in the land, and verily thou shalt be fed. Delight thyself also in the Lord; and he shall give thee the desires of thine heart. Commit thy way unto the Lord; trust also in him and he shall bring it to pass. And he shall bring forth thy righteousness as the light, and thy judgment as the noonday. Rest in the Lord, and wait patiently for him; fret not thyself because of him who prospereth in his way, because of the man who bringeth wicked devices to pass.
Commit : ( a verb, perform an action) act, carry out, do execute, perpetrate, violate, accomplish, achieve, complete, contravene, effectuate, enact, offend, pull, scandalize, sin, transgress, trespass, wreak, go for broke, go in for, go out for, pull off
Commit: to give in trust or charge; consign to entrust, especially for safe keeping
Romans 6:11- "Likewise reckon ye also yourselves to be dead indeed unto sin, but alive unto God through Jesus Christ our Lord. Let not sin therefore reign in your mortal body, that ye should obey in the lust thereof. Neither yield ye your members as instruments of unrighteousness unto sin: but yield yourselves unto God as those that are alive from the dead, and your members as instruments of righteousness unto God. For sin shall not have dominion over you for ye are not under the law, but under grace."
1 John 3:8-9 "He that committeth sin is of the devil; for the devil sinneth from the beginning for this purpose the Son of God was manifested that he might destroy the works of the devil. Whosoever is born of God doth not commit sin; for his seed remaineth in him and he cannot sin, because he is born of God."
We need to yield ourselves unto God and be God's instruments of righteousness.
So what are you committed to? I am going to make sure I am only committed to God. Everything else will be after God.
See you next week! Love Noelle
[Previous Kid's Bible Studies Pg 2]
[Previous Kid's Bible Studies Pg 3]
[Previous Kid's Bible Studies Pg 4]
[Previous Kid's Bible Studies Pg 5]
[Previous Kid's Bible Studies Pg 6]