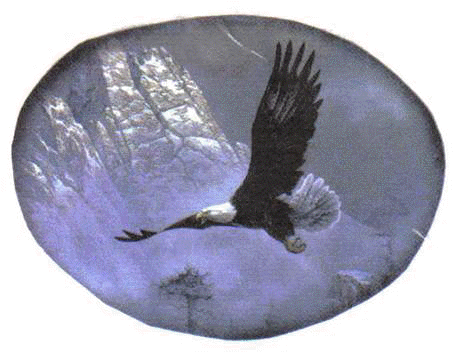 The Kid's Corner!!!
Hi!
This is our Kids page and it is for kids that come to our website to. I will put some teachings and other fun things on for you. If you need prayer, or any help, you can either come to our chat site, leave a note in our guestbook, or email me at: rnjohnsfam@hotmail.com. If you do not have email, you can write me a letter and send it to Noelle at The Kid's Corner; 2910 Douglas Rd.; Cortland, NY 13045 I will be more than glad to help you! Have a great day in the Lord!
Remember that I am here to help you! If you need any help whatsoever please write your request in our guest book, or you can write me with the addresses on this web page and I will answer you. Together we will get your answers and see the victory God has given to us every time. Remember that I am here to help you. I love all of you and I want to be here just for you. So please come and let's see the victories come that you need.
This weeks lesson is:
God's Treasure Chest (Finding Golden Nuggets in the Bible part 30)
We are His Workmanship
The Golden Nuggets are:
Ephesians 2:10 "For we are His workmanship created in Christ Jesus unto good works which God hath before ordained that we should walk in them." (Walk in the good works)
Workmanship: the product or result of labor and skill
Synonyms: handiwork, expertise, know-how, design, skill, artwork
Genesis 1:26-28, 31, 2:7
"And God said, Let us make man in our image after our likeness and let them have dominion over the fish of the sea and over the fowl of the air and over the cattle and over all the earth and over every creeping thing that creepeth upon the earth.'
So God created man in his own image, in the image of God created he him male and female created he them.
And god blessed them and God said unto them, 'Be fruitful and multiply and replenish the earth and subdue it and have dominion over the fish of the sea and over the fowl of the air and over every living thing that moveth on the earth.'
And God saw ever thing that he had made and behold it was very good. And the evening and the morning were the sixth day.
And the Lord God formed man out of the dust of the ground and breathed into his nostrils the BREATH of LIFE and man became a LIVING SOUL."
Soul: breath of life, recesses of heart, secret self, spiritual being
Def: the principle of life, feeling, thought, and action in humans regarded as a distinct entity separate from the body, and commonly held to be separable in existence from the body the spiritual part of humans as distinct from the physical part. The spiritual part of humans regarded in its mortal aspect or as believed to survive death and subject to happiness or misery in a life to come (Heaven or hell!)
James 1:18 "Of his own will begat he us with the word of truth, that we should be a kind of firstfruits of his creatures."
Acts 17:28 "In Him we live and move and have our being as certain also of your own poets have said, For we also are his offspring."
Offspring: child, children, heir, descendant
What else can I say? We are his workmanship!
His final piece of artwork and the result of his labor before he rested! We are God's image!
His breath of life! God's living soul!
The final touch of His masterpiece! That is why we are so precious to God. If you can't understand it now, I hope you will get an understanding of it soon.
It doesn't matter how we grew up or how we were treated we can never use it as an excuse to reject God's love.
Sometimes even when we are treated right most of our lives, when someone treats us wrongly or something bad happens, we start rejecting others and God. I have witnessed it both ways.
Once there was one who grew up Christian home and treated good their whole life and had Jesus in their heart. One time something happened and a close friend of theirs had hurt them and they closed everyone out, God and family. They could have chosen to turn to God and family for comfort.
Another example is someone who grew up in a home without the love of an earthly father, and couldn't even let it go even though their father died. They blamed their growing up for the way they were. How could God or anyone love them because their own father couldn't love them? They couldn't accept the love of God for most of their life. They even claimed to be a Christian, going to church and yet it was only until a week before they died that they actually asked Jesus in to their heart. They could have replaced God's love for the love they didn't receive from their earthly father.
This is why we need to know that God loves us unconditionally. We need to be able to accept God's love and let the other things go. God knows things are not perfect in life that is why he is there to pick us up and hold us in his arms and love us. We just have to allow him to do that. He is real. His love is real, we are the only thing that has his soul, his breath of life, and his son Jesus that died for us. We are His Masterpiece!
Ephesians 2:10 "For we are His workmanship created in Christ Jesus unto good works which God hath before ordained that we should walk in them." (Walk in the good works)
See you next week! Love Noelle
[Previous Kid's Bible Studies Pg 2]
[Previous Kid's Bible Studies Pg 3]
[Previous Kid's Bible Studies Pg 4]
[Previous Kid's Bible Studies Pg 5]
[Previous Kid's Bible Studies Pg 6]