Watch as God builds His new building
We will be putting pictures on as God builds our new multipurpose building. This is a 100x175 foot building. Please keep this in your prayers and look every now and then and see what God has done. If you would like to help put up this new portion, send checks to "building fund, RMMI", 2910 Douglas Rd, Cortland, New York 13045, or you can give through the link at the bottom of the page. Any offering will be received and God will reward your faithfulness, plus we will send you a tax receipt for your offering. Thank you and God bless you!
1) The first phase of the site work will be bringing the level of the ground up to the same level as our old building. This will require bringing bed run gravel in from our gravel pit, pounding it down. and bringing it up to one foot of the level of our old building. The remaining foot will be 100% gravel.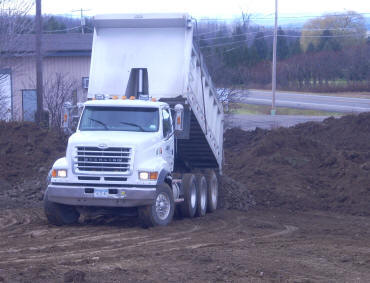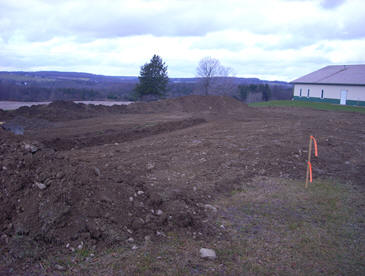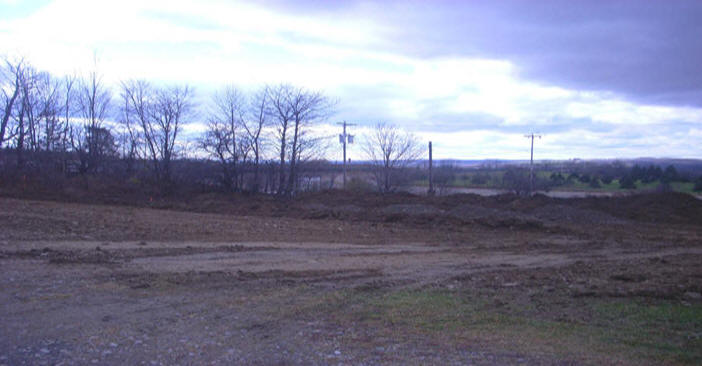 2. Here is what 320 plus 12 yard dump truck loads of fill looks like! 3,840 yards of fill is a lot! When we bought this land, many warned us about all this gravel on our land and what would we do with it all. Well, God knew and we did not need to buy one inch of fill. That saved us over 32,000 dollars and its not the first time. Now we have to wait for the weather to warm up before we can do much more. We have about 2 feet to go! Please keep praying and checking as God builds His new building Phase 1 is done! Phase 2 is almost done!
Poles are going in!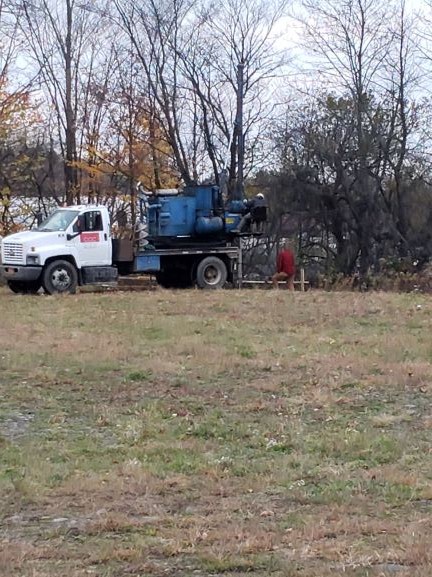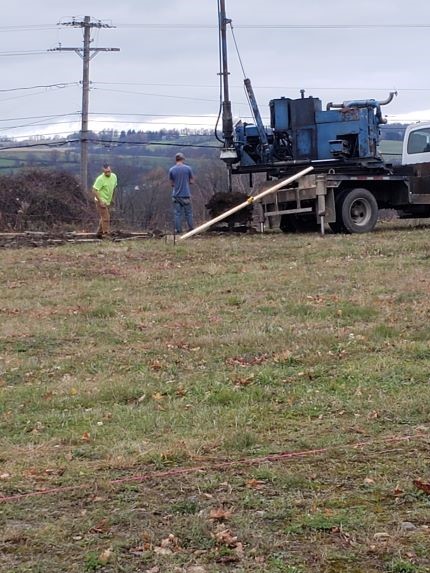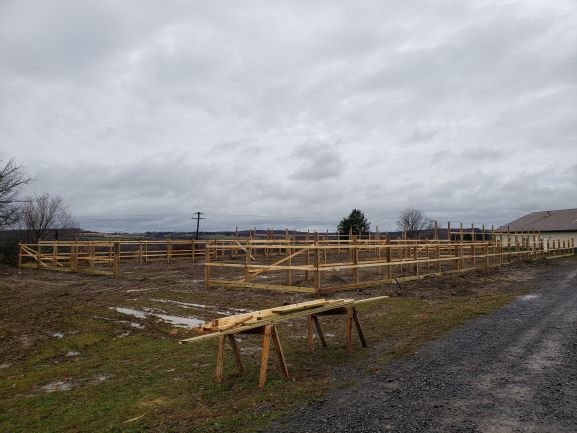 First phase of the building is complete. We did what we could do now it is up to God to do the rest! Is God speaking to your heart to give into His ministry here? If so you can do so online by clicking the link below.
[Home]