MIRACLE - PROPHETIC
CAMPMEETING

MIRACLES MIRACLES MIRACLES
COME GET YOURS !!!
CAMPMEETING 2020
July 2nd thru the July 5th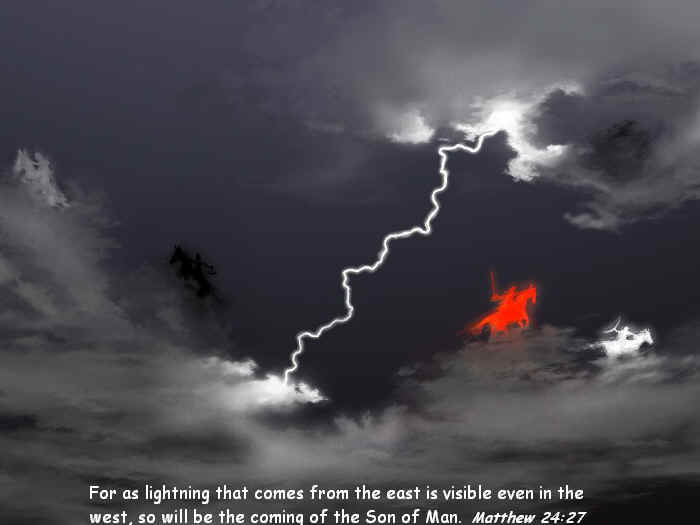 July 2nd-July 5th

607/758-3928, 607/753-6578, 607/423-0868

God has spoken to us some powerful things concerning THIS year's Camp Meeting. We shall hear what's ahead for 2020 and until the End, or Rapture of the Church. We're in a great revival right now, so you are coming at the perfect time. The prophecies in my book, "2009 Until The End" are being fulfilled before our eyes. We are excited about all He is going to do! This will prove to be the best year ever. This is our 30th year now and every year it gets better and better. Last year we saw many miracles, healings, and needs met night after night. Every service got more powerful, and the worship was just awesome!! In 2007 we were instructed by God to bless the people with free meals throughout the meetings and this started a trend which we still do today. Over 14 different types of meals per-service! (Except Breakfast). It was an AWESOME time in the Lord. It will be the same this year and better! Plan now to be here! Don't miss it! The camping and food is free, and there is no charge for the Camp Meeting itself. However, we do take up free will offerings in every service, and we have a bucket out for donations for the food; but we NEVER pressure you for money. We also saw the prophetic Word that was given during the 2019 meetings fulfilled throughout the 2019 year. The same was true for all the other camp meetings! Every single one of the prophetic words have been totally fulfilled by 12/31/19! Many starting after the very first service! God has promised us more miracles this 2020 camp meeting then ever before. Don't miss this one! Truly, Jesus is coming soon! Come hear what the Spirit has to say to the Churches! Watch the miracles and healing as they take place. It is going to be AWESOME!!

><> ><> <>< <><

About our

SPEAKERS: And full Schedule [Click Here]

MUSICAL SPECIALS BY: Gwen Forehand Claussen and others.

View Campmeeting PICTURES: [Click Here]

For location and DIRECTIONS click here: [ MAP ]

><> ><> <>< <><

ON SITE FACILITIES

We have some nice areas for self-contained campers and tents. These are all free! The "chuckwagon" will be open from early morning till late evening. We have water for those who need it. We do have a dumping station if needed. Please bring your musical instruments with you and join in our worship and praise! You can ruff-it, sleep under the big tent or on the floor in the church! Its free! Bring Your Own bedding! Come ready to receive!

The weather is usually very nice even at night! (68-95)

You can call us at (607)758-3928 or (607)753-6578, or (607)423-8068, (607) 756-5770, fax us (607)758-3077

OTHER ACCOMMODATIONS

- - ><> - -

CORTLAND AREA

- - <>< - -

Best Western Finger Lakes Inn & Suites 730 State Rt. 13 south [607-756-2233]

[2] minutes [1.5] miles from RMMI. Opens in June 2014

Country Inn & Suites Rt. 281 [800-456-4000] [607-753-8300] www.countryinns.com/cortlandny

[4] minutes [3.34] miles from RMMI The second closest one!

Hampton Inn Exit 11 I-81 [1-800-HAMPTON] [607-662-0007]

[16] minutes [6.02] miles from RMMI

Ramada Exit 11 I-81 [1-800-272-6232] [607-756-4431]

www.ramada.com

[16] minutes [6.02] miles from RMMI

Comfort Inn Exit 11 I-81 [1-800-228-5150] [607-753-7721]

www.showhotel.com/comfort/1304501

[17] minutes [6.23] miles from RMMI

Quality Inn Exit 11 I-81 [607-756-5622]

www.showhotel.com/quality/1304501

[17] minutes [6.30] miles from RMMI

Days Inn Exit 10 I-81 [1-800-329-7466] [607-753-7594]

www.cortlanddaysinn.com

[20] minutes [7.74] miles from RMMI

- - ><> - - ITHACA AREA - - <>< - -

Courtyard By Marriott

Rt. 13 & 29, Thornwood Dr. [800-321-2211]

[18] minutes [14.36] miles from RMMI [607-330-1000]

Econo Lodge

Rt. 13 & Triphammer Rd. [1-800-55-ECONO] [607-257-1400]

[24] minutes [15.23] miles from RMM

I

Ramada Inn

Rt. 13 & Triphammer Rd [1-800-311-5192]

[24] minutes [15.26] miles from RMMI

><> - ><> - - - <>< - <><
Cortland County Airport – Chase Field
Cortland, New York
Airport use: Open to the public
Location: 4.2 miles from RMMI
Link: http://www.airnav.com/airport/n03
><> - ><> - - - <>< - <><
Ithaca Tompkins Regional Airport
Ithaca, New York
Delta - American-United
Location: 15.5 miles from RMMI
on the same highway, New York State Rt. 13
Link: http://www.flyithaca.com/
Syracuse Regional Airport is 46 miles from us!
><> - ><> - - - <>< - <><
[ HOME ] [ CONTACT US ]
[ PROPHETIC WORD ]