Not Affiliated with The King's College of N.Y.C.
From the Desk of the

President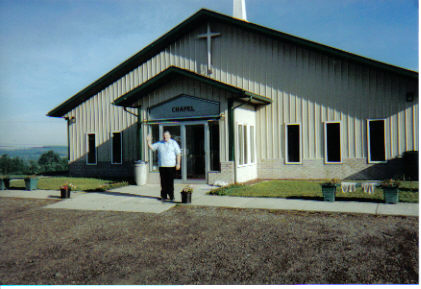 Of the more than fifty prophets of years gone by, Elisha was the only one to follow the Elijah of his day . Because of his faithfulness, he alone received a double portion of what Elijah had, along with the mantle of Almighty God. We here at The "King's" College desire to train up both men and women to become the Elisha's of tomorrow. With this goal in mind we will do everything possible to help you reach your highest goals in God.
This is the hour of the Holy Ghost and we must be able to flow in the gifts of the Spirit. Our total over-all purpose is to teach our students to flow in the Holy Ghost on a continual , moment by moment walk . When we know God's voice we can move with confidence, assurance and faith in everything we do.
The vision at The "King's" College is to bring out of you , the anointing and calling that God has already placed within you . We do not want to change your calling, only equip you with the skills necessary to cause that office to come into full bloom. Every calling is different and needs individual training. Each ministry gift operates as a separate personality, yet works together with other gifts to form one complete ministry.
We hope that you will seriously consider becoming a part of the opportunities available here at The "King's" College. We know that you will grow into everything God has called you to be.
We look forward to hearing from you !
In His Service,
Rev. Don Evans
President
For further information & application forms click on links below or choose the zip file option.
[Understanding the staff] [Course of Study] [Application for admission] [Registration form]
The following are the zip files needed for further information on the college included are all
the forms necessary for applying to attend The "King's" College.
For those of you who do not have the ability to print out the forms please send an e-mail to college information with your regular mailing address and we will be more than happy to get the forms to you .
[home] [about us] [contact us] [guest book] [prophecy] [pastors page]
Send mail to reigning@juno.com with questions or comments about this web site.
Last modified: October 10, 2000